About the Ghanerao Royal Castle Ranakpur
Ghanerao Castle is not a hotel, but our ancestral family home which we share with our guests. Being over 500 years old, and added onto over time due to necessity and whim, it can, on first impressions seem like a small maze, which only adds to it's charm. Dating back to 1606, the structure is a beautiful marble and stone edifice seeped in the glorious history of the valorous Mertiya Rathores.
It has been aesthetically renovated, keeping in mind local colours and sensibilities though, as with most family homes, no two room are alike or even on same floor, though each does have it's own private veranda or terrace.  We have added a dining room and a swimming pool and have thoughtfully placed furniture around the sun drenched courtyards and terraces.
In keeping with our family tradition, we have three beautiful temples in the premises, where prayers are performed each morning and evening and which you are welcome to join.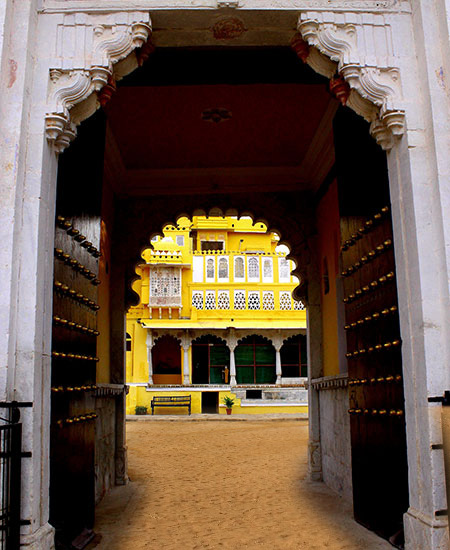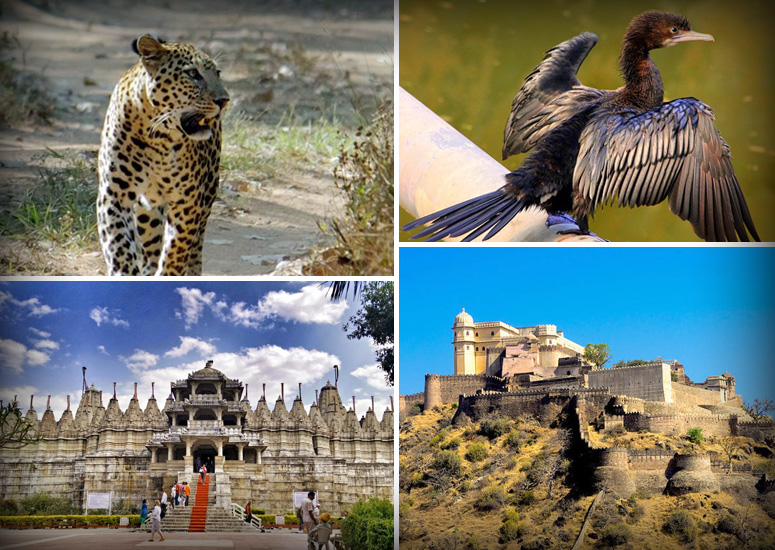 The castle is situated in centre of a pristine and charming village, equidistant between Jodhpur and Udaipur though we have two of our own UNESCO World Heritage Monuments within striking distance.
The magnificent Kumbhalgarh Fort stands sentinel, watching over the entire valley and the Kumbhalgarh National Park, a rare sanctuary where wild animals live peacefully with the local tribal inhabitants, the Garacias and Rabaris, who dwell on the fringe of the forest, continuing with their simple life in tune with nature.
 Treks through this park are possible on request. We are also close to the famous Ranakpur Jain temples, impressive structures carved entirely from marble.
Dining & Special Events
Our guests can enjoy the unique  cuisine, indigenous of this region, famous for its sweet yellow corn and other delicacies. Our aim is to serve fresh organic meals, locally sourced and served, living in tune with nature as that's the only harmonious way.